As a leading sunglasses manufacturer in the eyewear industry, we are not only dedicated to creating high-quality, custom eyewear, but also deeply committed to the preservation of our environment by using eco-friendly eyewear manufacturing processes. With an increasing demand for sustainable, eco-friendly practices in manufacturing, we are continually adopting strategies to limit our environmental footprint and contribute positively towards a greener future.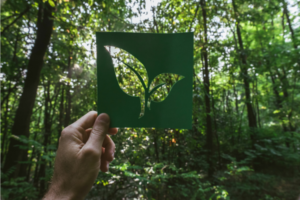 Renewable Energy
One of the significant steps we've taken is our switch to renewable energy. Our manufacturing facility is now 100% powered by solar energy. We have installed a state-of-the-art solar panel system to ensure our production process is energy-efficient and eco-friendly. This way, we are decreasing our dependency on fossil fuels and contribute to the reduction of greenhouse gas emissions.
Recycling
In addition to harnessing solar power, we have adopted an extensive recycling program as part of our manufacturing process. Recognizing the substantial waste from the production of eyewear, we have implemented ISO 14001 certified environmental management systems. All leftovers from production are efficiently recycled. This means that every pair of sunglasses we manufacture significantly contributes less to landfill waste.
Eco-Friendly Materials
Moreover, when it comes to the materials we use, our commitment to sustainability is evident. We take pride in our role as a custom eyewear manufacturer that prioritizes the use of eco-friendly materials. We've incorporated bio acetate, a 100% biodegradable material, into our range of eyewear. Bio acetate not only reduces environmental impact but also provides a high level of quality and comfort, making it an excellent choice for eyewear frames.
Sustainability
In crafting our acetate frames, we ensure that every step of the process is in line with our sustainability goals. From sourcing bio acetate to harnessing solar power for manufacturing and implementing recycling practices, we strive to deliver premium eyewear that is as kind to the environment as it is stylish and durable.
By choosing us as your sunglasses manufacturer, you are choosing a partner who prioritizes both excellent craftsmanship and sustainability. We are continuously seeking ways to reduce our environmental footprint while delivering high-quality, custom eyewear to our clients.
In a world where the sustainability of our actions has taken center stage, we believe it's crucial to make conscious choices, not just in our personal lives, but also in our industries. As we continue to innovate and adapt, we are committed to ensuring that our eco-friendly eyewear manufacturing processes align with the principles of environmental stewardship. Our commitment is to offer you exceptional, eco-friendly eyewear manufactured with a deep sense of respect for our planet.